I was on the prowl for a burger in Salt Lake City, UT. Redmond Heritage Farm Kitchen was added to the Local Fats seed oil free restaurant map and I remembered them because they have an attached store that sells raw milk.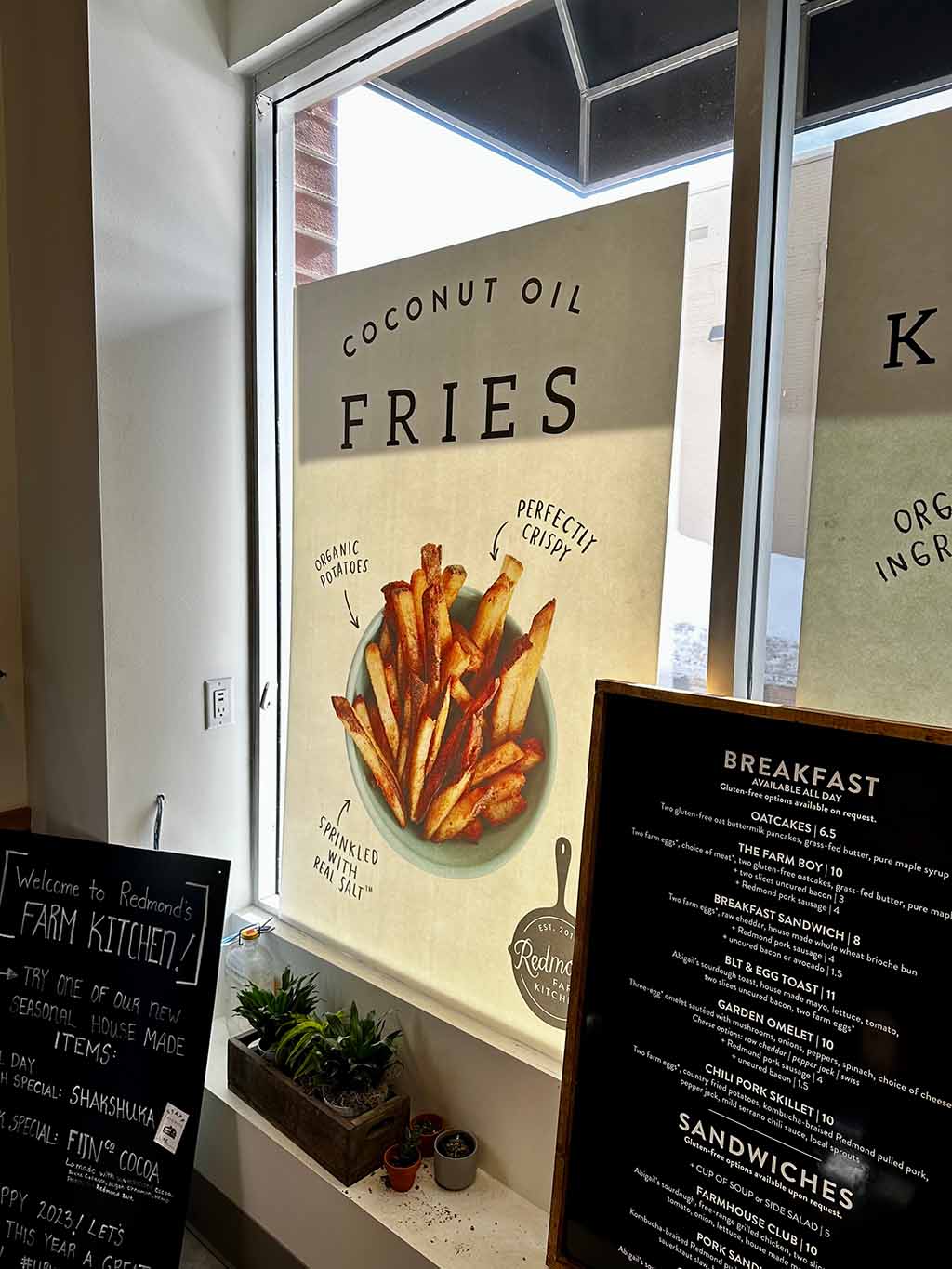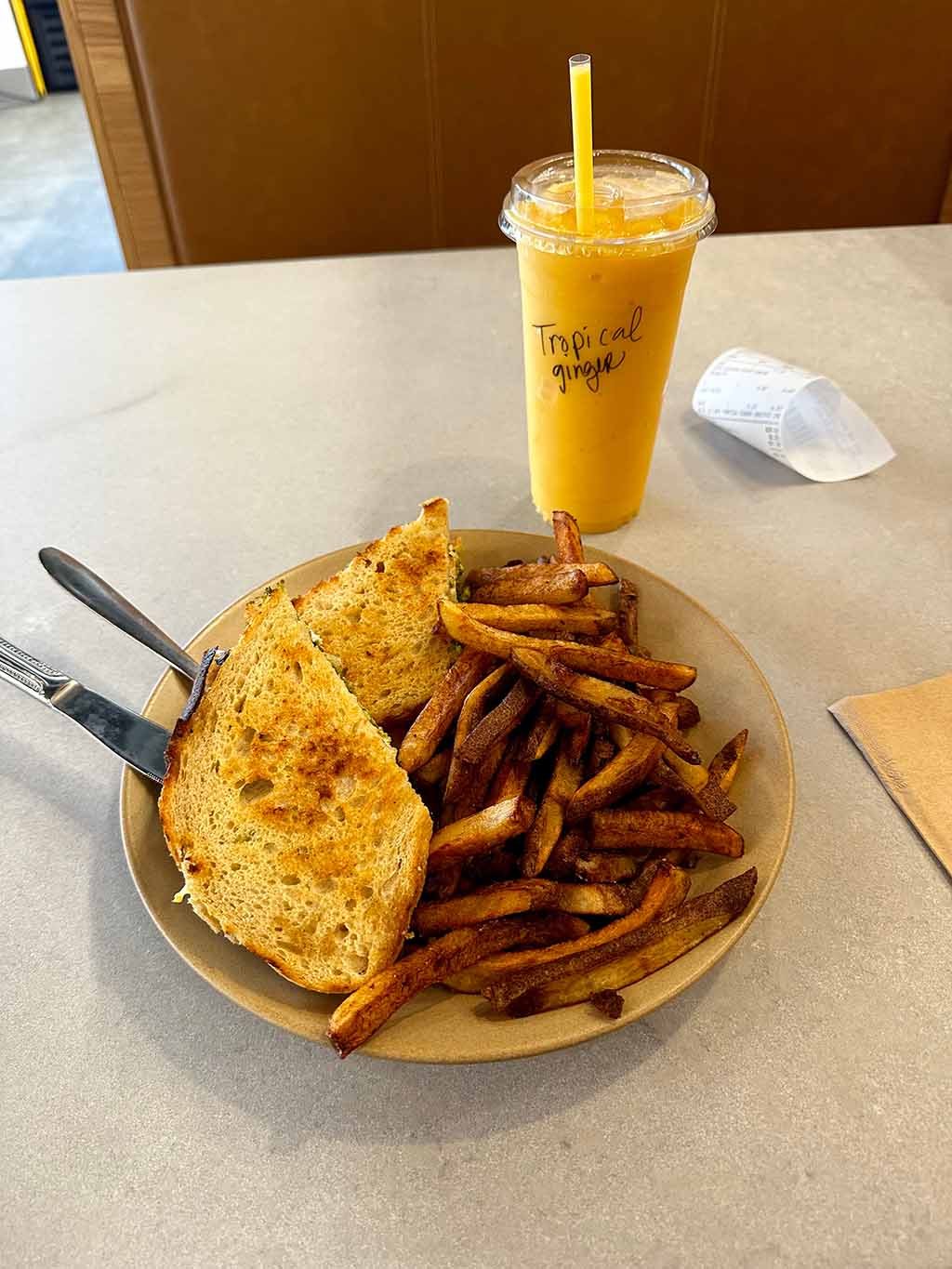 Redmond Heritage has other farm store locations:
Their SLC and Orem stores both have a kitchen. They also have a Farm Truck that visits different locations each day like a mobile farmer's market. From RedmondFarms.com:
What is the Redmond Farm Truck? Think of a food truck, but with your favorite Redmond Heritage Farms products: Raw Milk, Pastured Eggs, Grass-Fed Beef, Bone Broth, Raw Cheese, Kombucha, and more! We bring our farm to YOU!
To find out where the Redmond Heritage Farm Truck is today, check their Milk Truck schedule.
Walking over to the attached farm store from the restaurant, you'll notice some edu materials.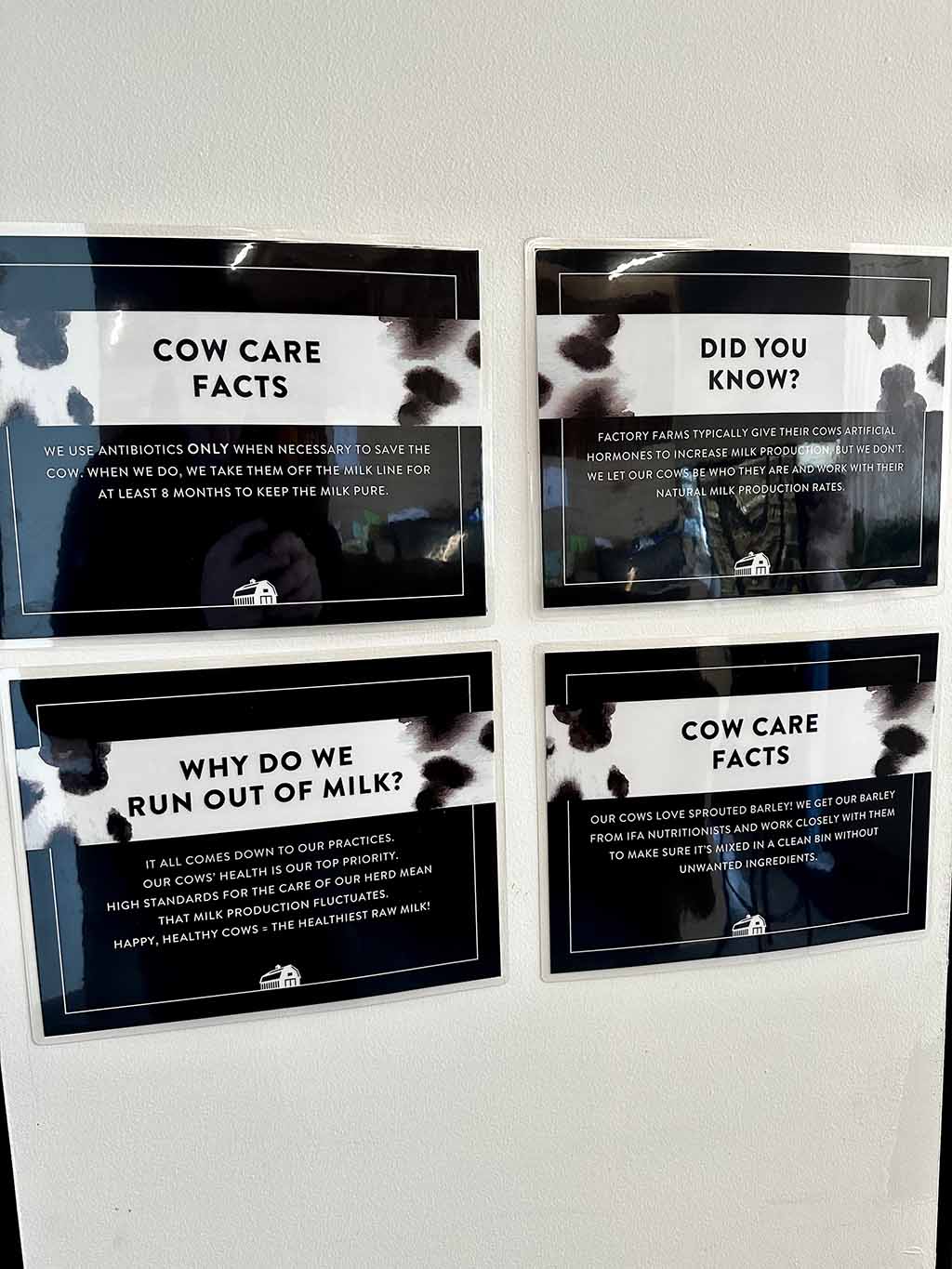 There's the raw milk labeled Real Raw Milk. It sells out fast, so there's a 4 gallon limit until their cows finish calving more cows.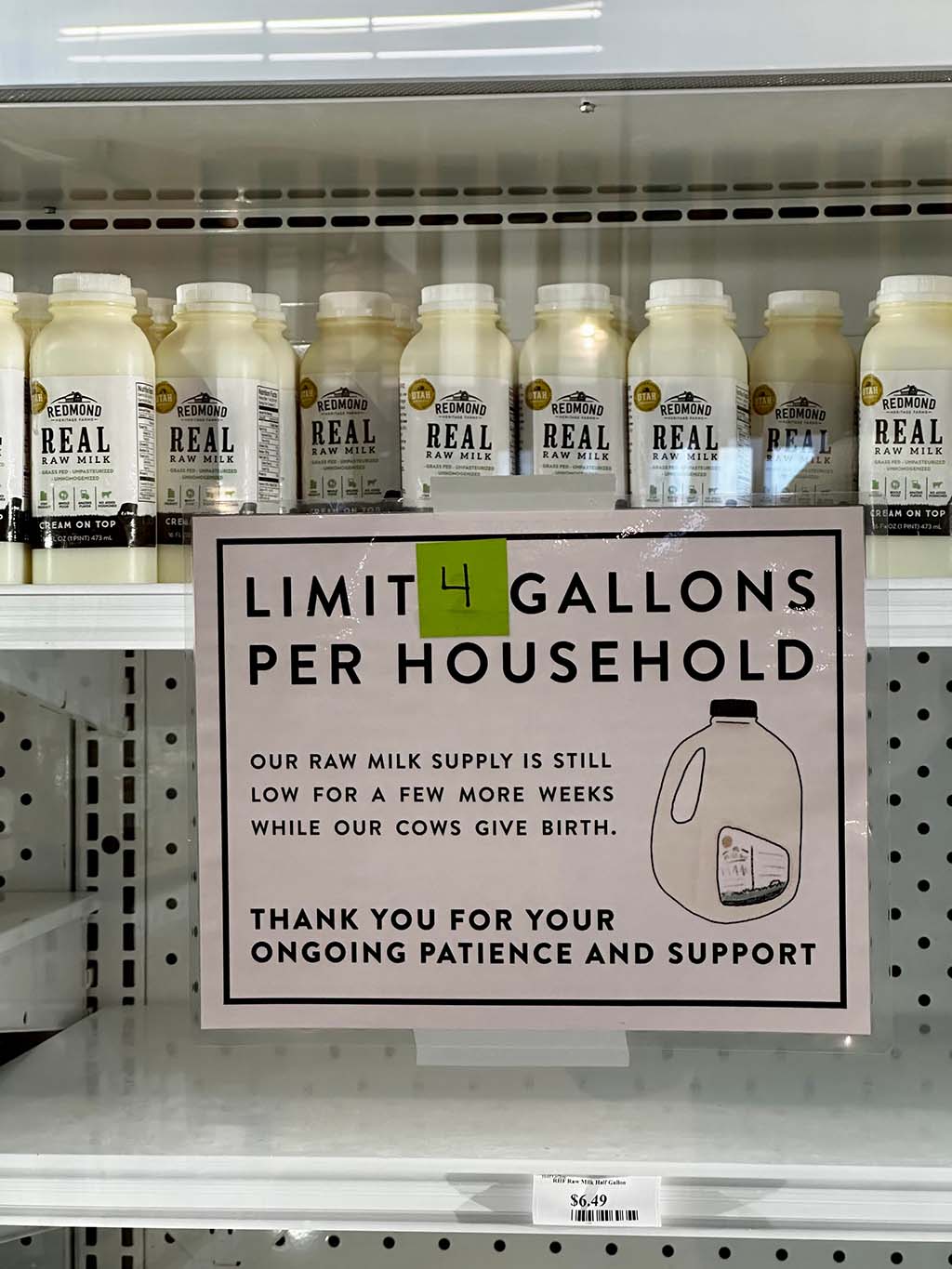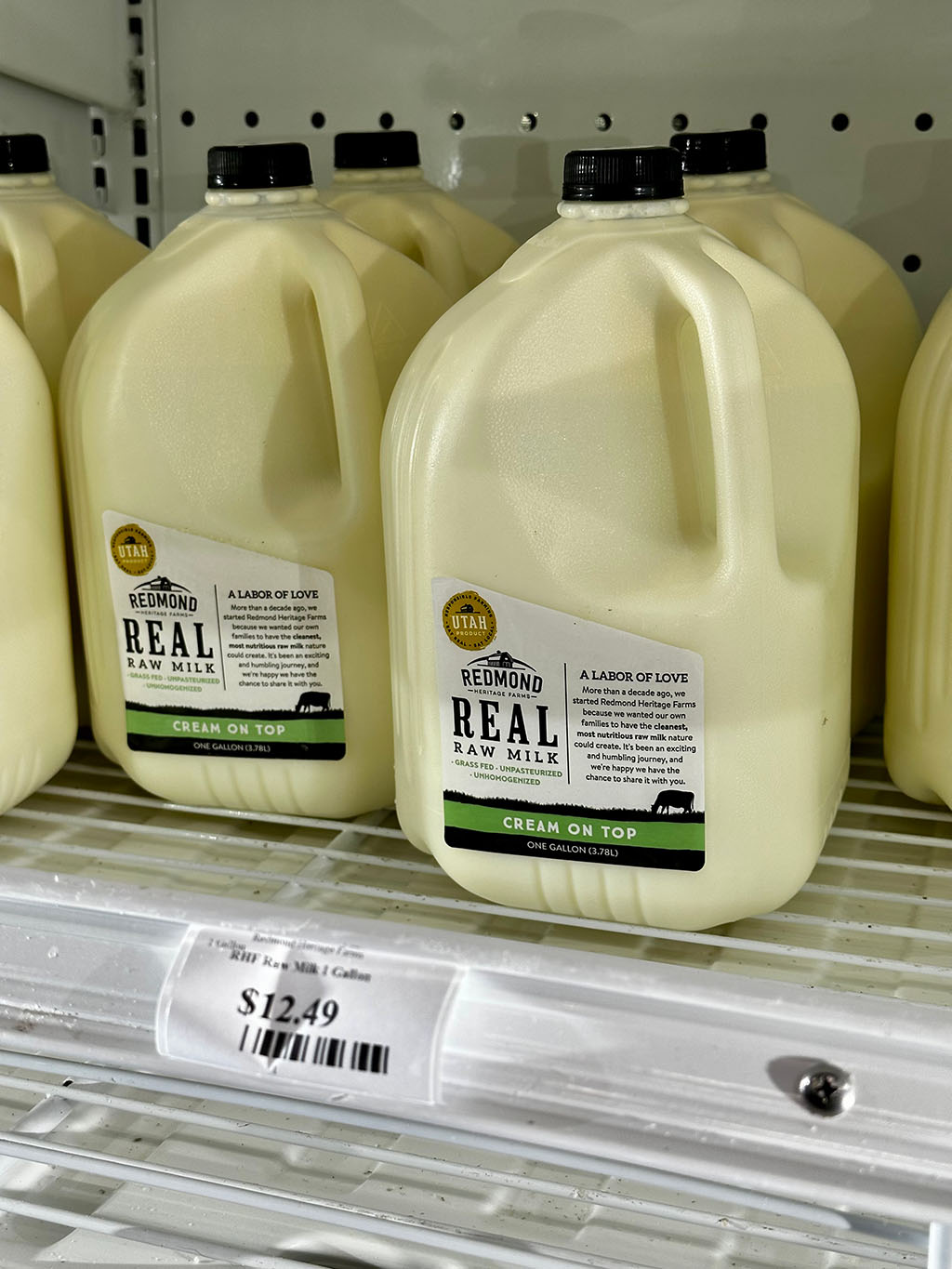 The State of Utah requires customers to sign a waiver to confirm they are aware this milk is unpasteurized.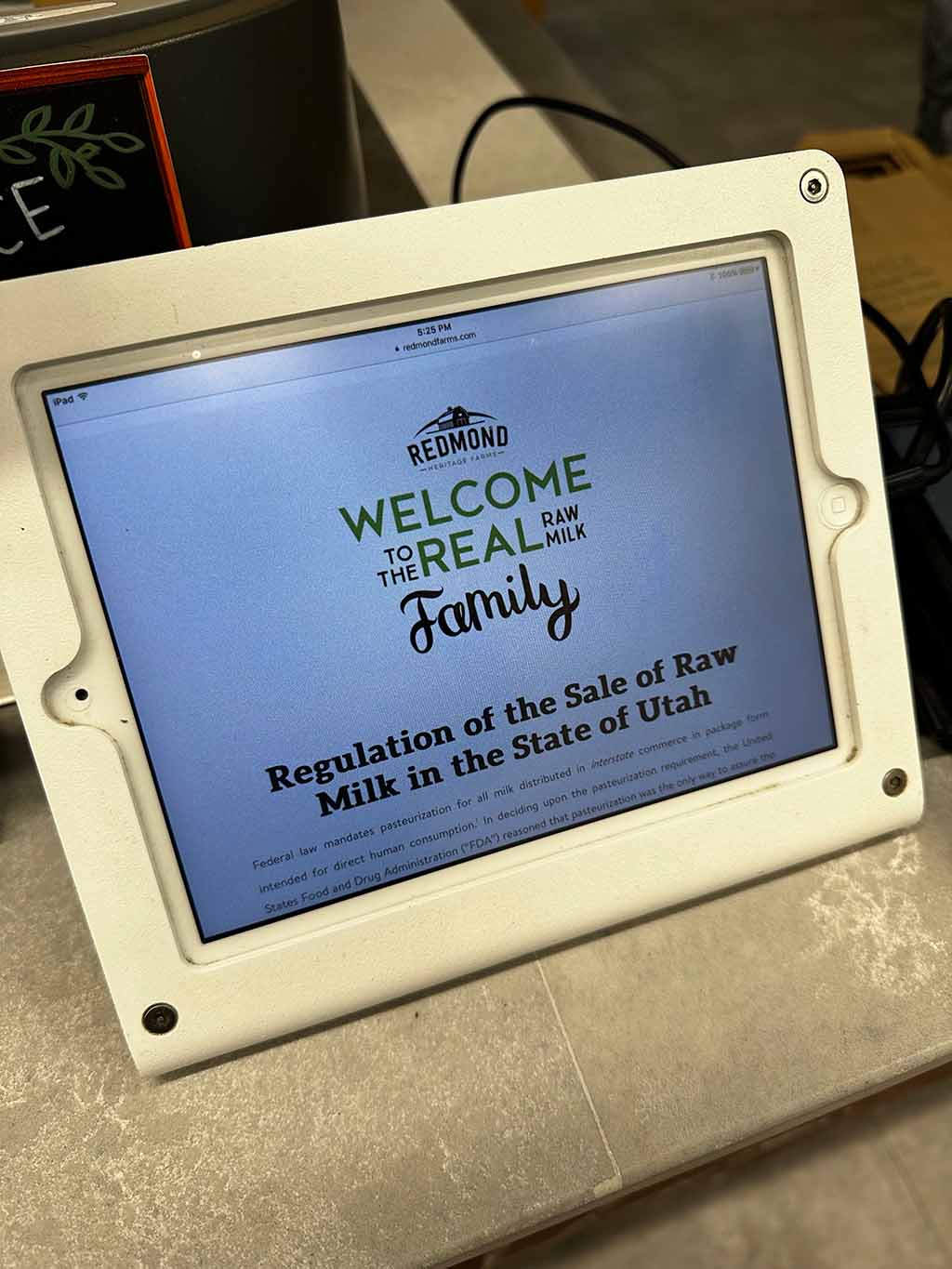 Grabbed a couple pints for the road.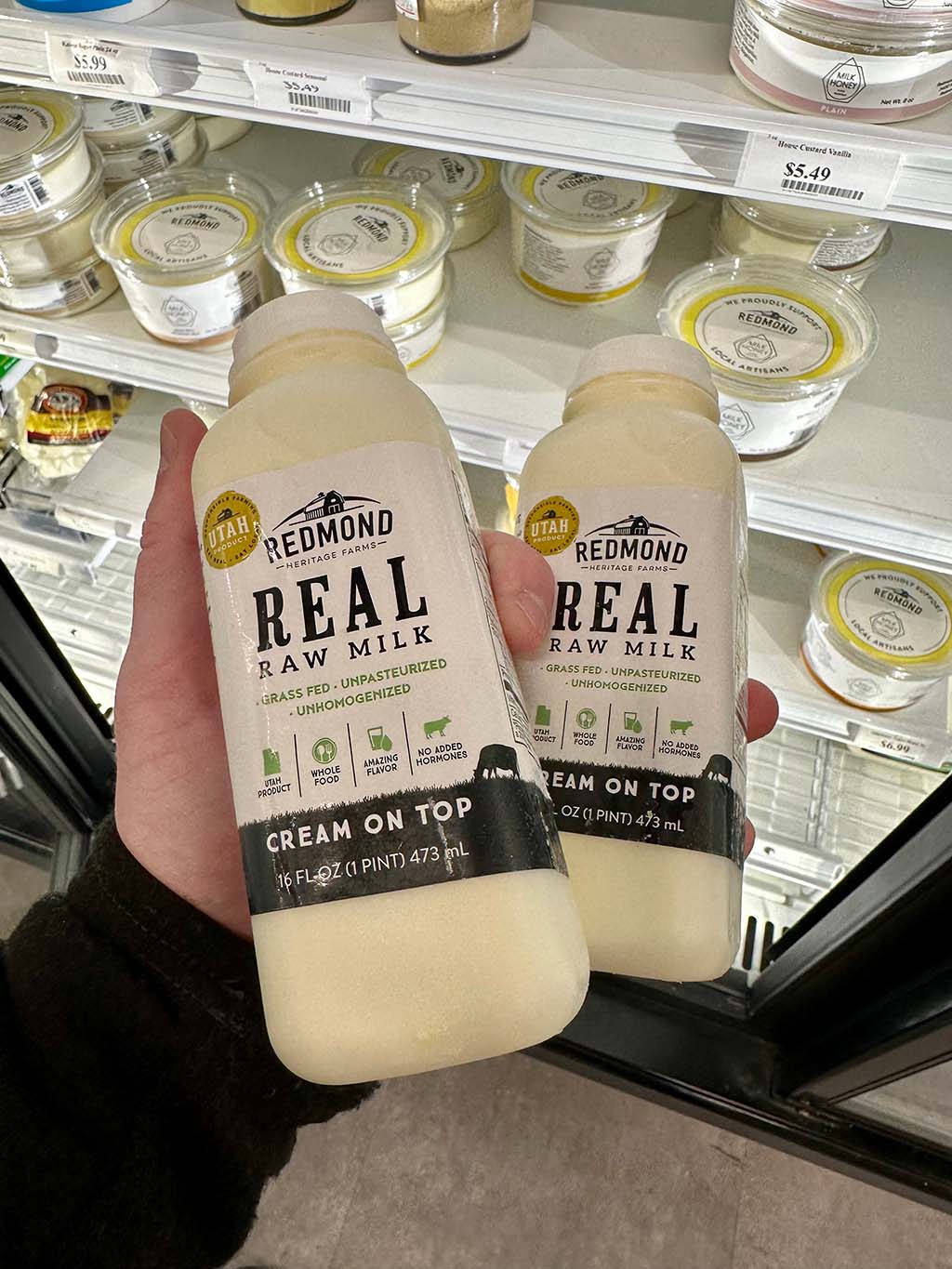 Great food and great milk, worth checking out if you're looking for raw milk in Salt Lake City.